There are approximately 7.7 billion people on the planet at any given time and of those people, around 200 have actually managed to get a WHOLE airport named after them. With this logic, we're going to take a guess that the odds may be stacked against you just a tiny bit. However, don't let us deter you from trying! So, to help you with your mission, we thought you could do with some pointers from our list of people who actually managed to do it:
John Lennon (Liverpool, UK):
Co-founder of The Beatles, songwriter and peace activist, John Lennon spent the majority of his life in America despite being from Liverpool and descending from Irish Sea Merchants. He found success when The Beatles rose to fame in the 60s and continued to make music most of his life. Unfortunately, Lennon was fatally shot in Manhattan, New York. Liverpool celebrates his life to this day with Liverpool John Lennon Airport. The airport is located near the River Mersey and is the 12th busiest airport in the UK!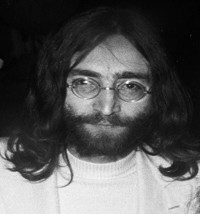 Charles M. Schulz (Sonoma County, USA):
Cartoonist Mr Schulz wrote the comic scripts 'Peanuts'; the one with Charlie Brown and Snoopy in it. A reportedly shy boy in school, Schulz grew to unexpectedly spend his career in the spotlight and now he even has a star on the Hollywood Walk of Fame. In the year 2000 Schulz passed away, but his legacy lives on through Universities, Malls, Farms, Museums and airports named after him! The Charles M. Schulz Sonoma County Airport is just 7 miles from Schulz's Santa Rosa home in California. The airport's logo is now of the cartoonist's character Snoop, which is just adorable. However, the aircraft facility hasn't always been so; it was once used by strictly military personnel.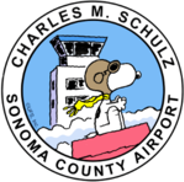 Ian Fleming (Boscobel, Jamaica)
The writer of Chitty-Chitty-Bang-Bang and the James Bond novels, Ian Fleming was once elected 14th on the list of "The Greatest British Writers since 1945" by The Times. Before he became a successful novelist, Fleming did a trail of jobs from the secret service to be a PA for military generals; much of which, influenced his spy novels. Fleming died at 56 and is buried in Swindon. He later became the first English writer to have an airport named after them.  Ian Fleming International opened in 2011. Located in Jamaica, it was said to have caused slight controversy with locals as they would have preferred the airport to be named after someone with more involvement in Jamaica.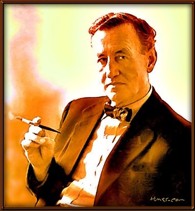 John F. Kennedy (New York, USA):
Famous for being the 35th president of the United States of America, Kennedy is renowned for his countless romantic affairs and his unfortunate assassination in Dallas, Texas. Since his death in 1963, Kennedy has had space centres, Universities, Navy camps and airports named after him. One of the most famed airports in the world, The John F. Kennedy International currently stands in his favour. The airport is the 6th busiest airport in America and recently received a £13 billion grant in a bid to extend and better the facility.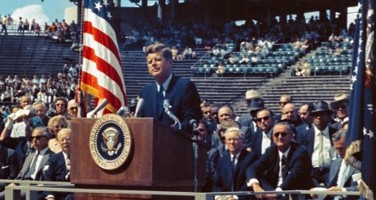 Other famous individuals who have been given the accolade of having an airport named after them include footballers Cristiano Ronaldo (Madeira Airport, Portugal), George Best (Belfast Airport, Northern Ireland), painter Leonardo da Vinci (Rome Airport, Italy) and musician Louis Armstrong (New Orleans Airport, USA) and legendary outlaw Robin Hood (Doncaster Sheffield Airport). Hopefully, this list has provided you with some inspiration and your name, also, becomes the phonetic mascot of your local airport. Good luck!